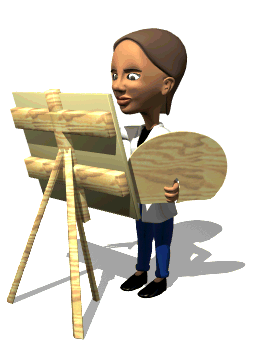 Hello, my name is Mrs. Amy Sery!

I am an Atlanta native, born at Piedmont Hospital. This is my first year with Atlanta Public Schools. I made the transition after working for 6 and a half years at Powder Springs Elementary in Cobb County. I live in Poncey-Highlands and wanted to work within my community. I am very excited to be working with 2 primary schools this year. I hold a bachelor's degree in Art Education from GA State University, a Master's degree in Integrated Teaching Through the Arts from Lesley University in Cambridge, MA, and I am currently working on my PhD in Art Education - back at GA State.

Prior to beginning my PhD, I also taught watercolor and oil painting classes at Kennesaw State University Continuing Education.
On a personal note... I am married to a wonderful French man who manages his family's French restaurant. (Delicious!) Our family also includes Burke - the dog, and Little Bug - the cat.
Please follow the link below to my Choice-Art Studio website: